"It's going to change the way we have been clicking photos on mobile. The Advanced AI program in Redmi Note 7 is one step ahead."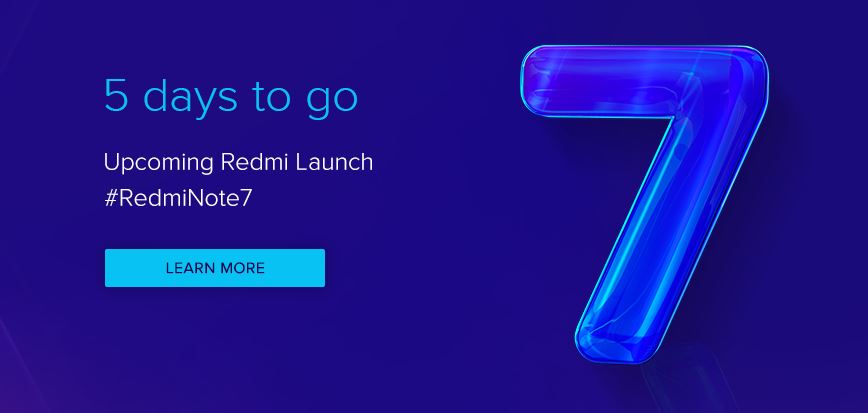 Few years back, we used to be obsessed with the Camera Hardware – MP – aperture etc. It is all changing now as we are getting more dependent on the software as well. Hardware is still something important but its the software which has taken the lead to deliver better photos. Although, Xiaomi has taken a step ahead in providing 48 MP camera in Redmi Note 7 but more than that its the software which is the key feature. Xiaomi is launching Redmi Note 7 on Feb 28, 2019 – Official Site
Fastest adoption of AI is through Mobiles
Mobile penetration has been the highest in the last few years thanks to the organizations like Xiaomi who are providing good hardware phones to the consumers. Due to stiff competition in the mid to low segment market, all the big players are being forced to launch their products also at similar ranges. Samsung with their M-Series and Sony with their Xperia range are also trying to tap this market.
As there is higher penetration of mobiles with consumers, so they become the best playground for AI technologies as well. Camera being the best beneficiary of this technological advancement. It is the most used feature in today's time as almost all the phones have cameras. And providing the best AI algorithm will make more sense in delivering better.
Beautify 4.0 from Xiaomi is one step towards providing the best AI in their phones. The algorithm which is clearly a step ahead in this segment and supported by the hardware can deliver amazing results.
How far we can go in this race?
The race to deliver better at the least price is on. Xiaomi being the front-runner has a lot of advantages as they have put their mind, body and soul in delivering the best products at the least prices. They have already been good at delivering MIUI which has now matured enough to deliver an awesome experience which is better than Samsung/Sony Software.
AI is now a priority for these mobile manufacturers as it will change the game in delivering better experience in terms of camera, digital assistants, better search results etc.
All Xiaomi fans are eagerly waiting for the launch of this marvel – Redmi Note 7 and hoping for a top notch product to give them excellent features. The launch on Feb 28, 2019 will be a game changing event to watch out for.
Xiaomi finally launched it's new Redmi Note 7 Pro on Feb 28, 2019 with amazing price of Rs. 13999 for 64GB variant and Rs. 16999 for 128GB Variant.